Saudi Arabia has presented new one-year multi-entry visit visas for Pakistanis, Indians and all other applicants who have a valid UK, US or Schengen visa stamped on their passports!
Prerequisite for visa
The prerequisite for first-time visitors is that they must fly on Saudi-based airlines such as SaudiGulf Airlines, Flynas, Flydeal or Nesma Airlines. This is necessary for first-time visitors ONLY. Repeat visitors who already hold Saudi visit visa can travel via any other airline.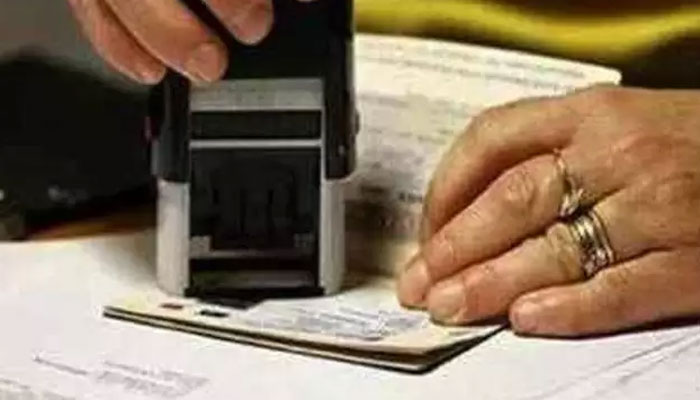 Method of obtaining visa
The travelers will pay 440 Saudi Riyals (18,000 pkr) via credit card to obtain the visa. This is because cash isn't accepted and declined. Moreover, as revealed by an immigration officer at the King Abdul Aziz International Airport in Jeddah, it only takes about 15 minutes to process a visa-on-arrival application if the traveler has a valid passport and a working credit card.
Also, as a reservation agent at Saudi Airlines explained,
"Anyone who has a valid UK, US or Schengen visa can obtain visit visa to Saudi Arabia on arrival. However, visa is issued to only those applicants who have used their US, UK or Schengen visa for at least once. You will not be given visa on arrival if you have US, UK or Schegen visa stamped on your passport but have never used it."
Performing Umrah and Hajj
The Muslim travelers, with the new visa, will be able to perform Umrah. But, the Saudi Government doesn't allow the visitors to do Hajj. Also, the Visitors can only perform Umrah via this Visa outside of Hajj season. Non-Muslim visitors cannot visit the Holy cities of Mecca and Madinah with this visa.
How long can you stay for
The travelers can stay in Saudi Arabia for up to 90 days at a time using this visa. Also, the visitors can visit Saudi multiple times as long as the Visa's valid.
Saudi Government has taken this massive step that will surely improve tourism in the country. Not only that, the life-long dream of performing Umrah of many Muslims will be finally fulfilled. InshaAllah, someday, we will all be able to visit the Holy Country too.
Read next: [Lahore Qalandar's Captain says their team is the…….]