Reading Now: 10 Signs You Are An Evil Genius And Do Not Know About It
We all just love the movies in which protagonists defeat and demean the villains. But there are many movies out there in which there is no conventional ending. Rather, villains take a lead and succeed in implementing their devilish plans to harm the world they hate so much. And surprisingly, we love such movies even more, not because evil beats the good, but for the fact that those antagonists possess such a witty brain that they outperform and outclass all efforts made by the world to stop them. We actually love them for their evil genius.
Have you ever watched such a movie and imagined yourself being the 'super cool' evil genius villain? We are sure you have. Why would you not want to imagine yourself as someone who is smart enough to always stay one step ahead of everyone? But wait a minute. Why imagine, when you can potentially be one? We are here to tell you just that – 10 signs you are an evil genius and do not know about it.
The 10 Signs That Tell You Are An Evil Genius
You do not need to be a professional in advanced calculus or program coding to be considered a genius. The genius factor in human beings is determined by their daily life habits more than their academic performance. What you do in your everyday life is a better criterion to identify if you are actually an evil genius or not. Your daily life activities and choice in different things like food, clothes etc. and how you interact with people is a better reflection of your intentional intellect.
1. You are a master at telling lies
If you find yourself a person who is an expert in lying, first of all, that is sad, secondly, it refers to the fact that you are extremely fluent in welcoming and interpreting new problems and then decoding them. You might have surprised yourself at times, when you told a lie so quickly and calmly, that the second person did not even smell a hint of suspicion. Now that might help you in making one of your evil master-plans a loud success and getting away with it.
2. You defy and deny everyone
Now if you refuse to listen to what anyone has to say, you might be diagnosed with evil genius. The thing is that evil genius people stay immersed in their thoughts and do not like to get out of their comfort zones. If "No." is your reply to every friends' reunion or any other invitation, you might just  feel like you do not need to see them without a legitimate reason. And if you do not agree with anyone's opinion, you might be of the view that people around you are just too stupid to see things your way.
3. You have a perception of authority
If you feel that you are the boss wherever you are, it is because you are authoritative. Evil genius people tend to own things to their heart and they can never let go off their hold on the people surrounding them. You are not insecure of your importance, but you know it very well that noone is making a better decision than you in the room. You feel no shame in calling yourself the self-assumed leader of your friends' group, if you have one.

4. You like playing by yourself
Have you been the type of kid to stay alone during childhood and preferred playing alone rather than a bunch of other kids? It has been told that genius people do like to have some time by themselves to enjoy their creativity and multi-dimensional thinking. Also, evil genius villains need some silence around them as they play with their tech toys while planning for giving the world a hard time with their sinister master-plan.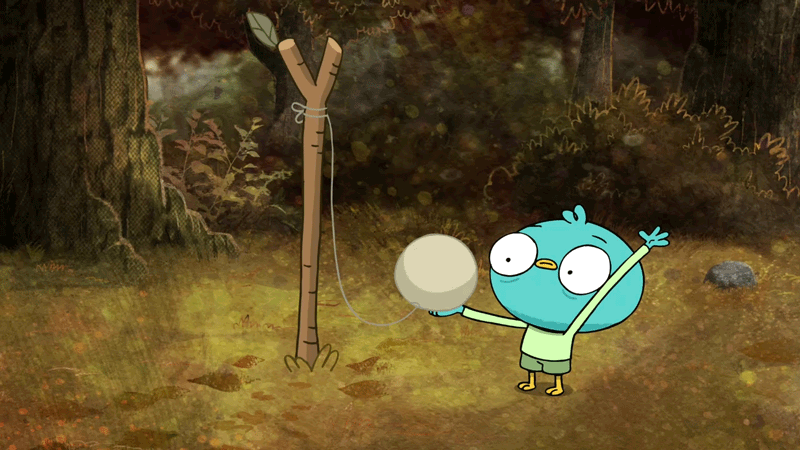 5. You sometimes say things you should not
There are certain times in your life when your pressure just boils over and you bombard the other person with some statements they are not supposed to know. Evil genius people tend to keep a lot to themselves and hold their anger. Holding anger leads to evolution of grudge and violence. Such people can get angry on very trivial matters because apparently, they are just too smart for everyday non-sense. If you have ever said something out of anger to someone that you promised yourself not to spill, you might have the tendency to be just as conservative as evil genius people.
6. You are carefree
You do not give a damn – congratulations, you are an evil genius. Well, kind of. Super villains do not care about the consequences of their actions because they are more interested in making a statement. If you feel like you are reckless and do not give a good thought to your actions, in reality you are just too confident about yourself, that whatever the result may be, you will somehow sort things out using your intelligence quotient.
7. You draw on the walls
At first glance, childish. But as it turns out, almost all evil genius villains ever have used schematic diagrams on their walls to plan out the perfect crime. A visual aid of certain elements help their minds run faster and more systematically. If you also love drawing on the walls, it may refer to the fact that you like seeing what you think, but not on a paper. Rather on a wall, justifying your internal little dramatic demon.
8. You play it rough
Every group of friends has that one annoying person who uses unfair means to win. If you think you are that "person", it is because you simply do not accept failure as a conclusion to your game. So you try to win by hook or by crook. Furthermore, following your evil genius instincts, you want to develop dominance over your fellow peers so that the execution of your intentions becomes much much easier.
9. You like to terrorize animals
One of the worst kind of evil is which involves animals. If you have been the type of child who actually enjoyed scaring cats and dogs and running after them when they came near you, it might be a sign. Evil genius people are territorial and hold dignity in owning their space and their ability to defend it. Also, if you did it just for the fun, you need help because that is so not cool.
10. You cry easily
This one might sound off of the tone. But it is true. Behind the hard shell of your evil genius personality, there still lies a little cry baby who gets overwhelmed from time to time. Crying easily refers to the fact that you are at the verge because of a lot of different mental dilemmas forced due to your over-thinking.
These were the 10 signs you are an evil genius and do not know about it.
Personal Note: All characteristics and states of mind described above are not at all rational and are not an excuse for your hurtful behavior. This article is to be taken on a lighter note. So, please be kind to others and stay humble. Thank you.
Read Also: 10 Types Of Rozaydaars We All Know In Ramadan